==================
A Caveat and Affiliates
First off, a little caveat: within my articles you will find affiliate links, meaning if you buy them, I get a small commission. Your cost is not affected. In addition, I am an Amazon Associate and I earn from qualifying purchases on Amazon.
And yes, if I say that I recommend a product here, it means I truly believe it is a good product. I refuse to recommend any product that I have not researched and believe to be a good value.
Even better, I provide you with a very clear picture of the product, it's use, and the probable value.
Earning your trust is important to me. I run this website myself and the commissions and donations help support the site.
Sound reasonable and fair enough? Let's continue to the article.
==================
How to Choose the Best Outdoor Furniture
With wonderful outdoor furniture, your outside areas will be more pleasant and functional. With the addition of a large table and comfortable seating, a plain stone patio may be transformed into an alfresco dining destination. During the summer, a wicker sofa and conventional rocking chair, both upholstered in plush cushions, may easily transform a porch into a second family room. When complemented with the appropriate outdoor furniture, even small spaces such as balconies and pocket gardens may entice you outside.
To find the finest outdoor furniture for your environment, follow the guidelines below. Your backyard may become your new favorite area for sitting, dining, and entertaining with some forethought.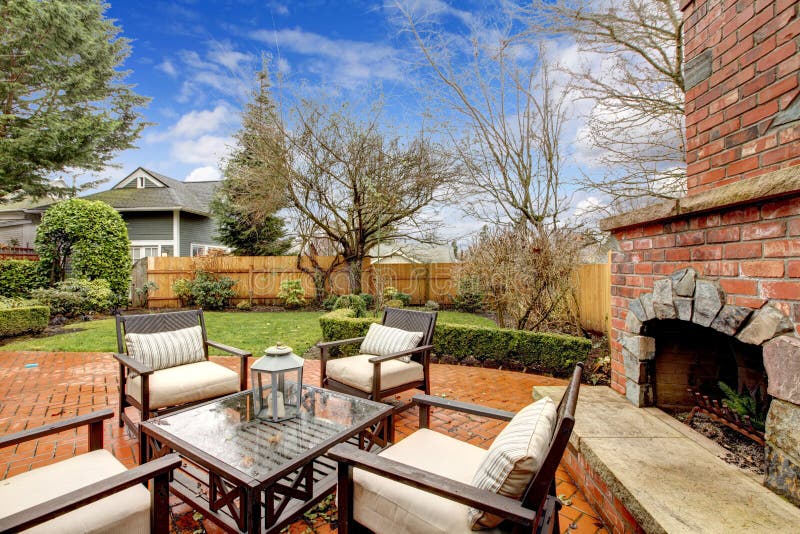 Tips for Choosing the Best Outdoor Furniture for Your Patio
The appropriate outdoor furniture gives your outdoor space utility much-needed comfort, purpose, and a sophisticated personal flair. Buying outdoor furniture with some creative fun and appeal that promises fantastic eating, leisure, or entertainment is crucial, whether it's for a rental property or your first home. Choosing a large table and comfy seats to rapidly change your outside space into an alfresco area, on the other hand, might be difficult for homeowners. As a result, here are some tried-and-true suggestions for selecting the most excellent outdoor furniture.
List of Outdoor Furniture Needs
Start by imagining how you want your outside space to work. Do you want to use it as a dining area during the summer? Do you intend to use the place for your next dinner party or your child's birthday celebration? Or do you have a tranquil reading corner in mind for your outside space?
Make a list of the activities you plan to undertake in the space and use it to determine what kind of outdoor furniture you'll require. If the primary goal of your 12×16-foot patio is to host informal evening cocktails, for example, a dining table is unnecessary. Rather, opt for a large number of comfortable seats, a fire pit, and a few side tables.
Check before buying
If you're looking for patio chairs or couches, check as sit before buying.  If your patio is furnished with uninviting furniture, you and your visitors will be less inclined to enjoy it. During summer, you will probably spend the most time outdoors, so choosing the right, comfortable outdoor furniture is a must.
To avoid color fading or mildew growth, ensure all textiles are weather-resistant.
Go for Easy to Care Outdoor Furniture
Spend the most of your outside time admiring your house area rather than cleaning your furniture. Look for low-maintenance outdoor furniture to cut down on the amount of care necessary. Aluminum, teak, wood, and all-weather wicker furniture are all resistant to the elements.
Furniture created from these forgiving materials will look great for years with a bit of regular maintenance. Outdoor cushions and pillows with detachable coverings that you can put in the washing machine may also be used to accent patio furniture.
Consider Storage for Your Outdoor Furniture
Pieces will be protected from the weather in a garage, cellar, or shed, preventing damage or further wear. When not in use, even the hardest outdoor furniture, such as teak chairs or a wrought-iron settee, will endure longer if it is stored.
If you don't have a lot of storage room, search for patio furniture that folds or can be disassembled. When the outdoor season is over, stackable chairs may also help you save space.
Match Colors to Your Outdoor Decor
You don't have to keep to neutral colors or natural wood tones when choosing outdoor furniture—wicker, wood, and metal pieces now come in a spectrum of colors. Look for furniture that matches the colors in your landscaping, home's exterior, or other outdoor decorations. If you can't find the precise shade you want in a store, a DIY paint job may quickly turn outdoor furniture into whatever hue you choose.
Reserve stronger colors for cushions and accent items for the longest-lasting color. These things are less likely to be utilized, resulting in less wear and a lower cost to replace.
Invest in Quality Outdoor Furniture
The old phrase "you get what you pay for" is accurate for outdoor furniture. Plastic resin chairs or side tables, for example, may appear attractive on the shelf and stay for a year or two in the sun, but they will become brittle and lose their brilliant color with time. The same may be said for some wood and wicker items.
Before making a large purchase, do your research and read customer reports and reviews. Plan to invest in products that you will utilize the most, such as a comfy patio chair or a long-lasting dining table if you're on a budget. Smaller items, such as cushions and accent tables, maybe purchased less.
Add Outdoor Rugs for Color and Comfort
Placing outdoor furniture on an all-weather rug will help to ground it. Many quick-drying outdoor carpets have been introduced to the market in recent years due to textile improvements. An outdoor rug, soft underfoot and rich in texture, will bring the pleasures of home to your patio or deck. Choose a color and pattern that complements your other furniture and accessories to obtain your outdoor space together. Before you buy, be sure it's rated for outdoor usage.
Search for Dual-Purpose Outdoor Furniture
To make the most of your space and money, look for durable furniture. Multi-purpose furniture can reduce the need for extra furniture and free up more space for your favorite outdoor activities. You can use an ottoman or garden stool as additional seating for visitors. A basic bench may be used on its own or to complement an alfresco dining table. Choose outdoor furniture with utility in mind to make the most of commonly used outdoor locations.
Weather Resistant Patio Furniture Sets
Invest in one of these weather-resistant patio furniture sets to protect your outdoor furniture from blustering winds and pelting rain. You'll be able to relax and enjoy those hot summer days knowing that your patio furniture will withstand the elements.
Merax Patio Conversation Set
This kind of outdoor furniture is generally reserved for luxury hotels' poolside, but Merax allows you to bring it home. The breathable rattan fabric in warm mahogany tones will never fade thanks to its waterproof substance and UV-resistant treatment. The Merax Patio Conversation Set includes two armchairs, a loveseat, and a tempered glass-topped coffee table.
Wisteria Lane All-Weather Outdoor Furniture Set
Wisteria Lane's Rattan Outdoor Patio Set is the best in luxury all-weather outdoor furniture, and it's trendy and sophisticated. The set includes two armchairs, a loveseat, a table with a tempered glass top, and eight luxurious cushions. A galvanized steel frame maintains the patio set's form, and you can remove the cushion coverings for washing.
Walsunny Weather-Resistant Outdoor Furniture Set
The Weather-Resistant Patio Set by Walsunny is ideal for indoor and outdoor occasions. Two armchairs, a loveseat, and a glass-topped coffee table are included (which is easily cleaned). When you use this comfy all-weather discussion set, drinks with friends might develop into a long evening of remembering. Every summer, you won't have to replace your outdoor furniture since the resin won't fade in the heat, rain, or wind.
Devoko 4-Piece Outdoor Furniture
Devoko's simple design isn't just for show; it's also a well-crafted feature that elevates it to one of the greatest outdoor furniture sets available. Devoko Patio Furniture employs rust-resistant steel and breathable textiles instead of cumbersome rattan to provide the comfort you want in all-weather furniture. The set includes two armchairs, a tempered glass coffee table, and a loveseat.
Safavieh Outdoor Furniture Set
Teak wood is quite costly and obtaining reasonably priced teak furniture. What if you could get the appearance of teak wood without paying the exorbitant price? The Outdoor Patio Set by Safavieh is made of acacia wood with a teak finish. It gives the luxurious look of teak wood in all-weather outdoor furniture. You'll feel like you're on a Caribbean vacation in your garden with the bright cushions and modern design.
Serwall Folding Adirondack Chair
This Folding Adirondack Chair is a must-have for my perfect day at the lake. Sunsets aren't the same without a nice, high-backed chair to watch the waves flow in. This all-weather chair is made of replicated wood and is sustainable and long-lasting. You won't have to worry about wood decay or keep a weather seal on the set, and it will appear polished for many years.
Griffith Metal Conversation Set
This simple conversation set sets the tone for lazy evenings on the porch. The Griffith 4-Piece Patio Set is composed of powder-coated steel built to endure weather damage. It goes with almost any style. The set includes two armchairs, a loveseat, and a small coffee table for easy assembly. Individual chairs are available in various colors on internet sites, while the set is presently only available in white.
Keter Rio 3-Piece Outdoor Furniture Set
Wicker furniture is attractive, but it isn't easy to maintain. Unlike delicate wicker seats, the Keter Rio Weather-Resistant Patio Set is built to withstand rain and snow. Each item is composed of resin to resemble the look and feel of genuine wicker furniture. Rio has two armchairs and a small coffee table that may be used on patios, porches, or by the pool.
Suncrown Outdoor Bistro Set
Consider yourself on a big open porch that encircles two sides of a sprawling country home. As the evening draws to a close, you're unwinding in your comfy rocking chair, watching the sunset. That's how having this SUNCROWN Bistro Set makes you feel. Two armchair rockers and a charming small coffee table combine to offer you a sense of rural life's elegance – with a modern touch, of course.
Hanover Strathmere Conversation Set
This exquisite weather-resistant patio set resembles living room furniture rather than a place to relax outside. The combination of rich espresso tones and relaxing sage green creates a look and feel that screams total relaxation. The weather-resistant rattan and quick-drying cushions in Strathmere's Conversation Set will keep looking wonderful even if it rains. To create a classy lounging environment, place it on your patio, in a pleasant nook of your garden, or on your three-season porch.
Best Choice Weather-Resistant 7-Piece Sectional
The Outdoor Modular Sectional from Best Choice keeps talks warm. The sectional sits up to six people. Also, each portion can be separated to allow your extra group space to spread out. It'll be challenging to persuade your visitors to leave with comfortable cushions and a sophisticated design. Although the sectional isn't weatherproof, it does come with a protective cover to keep rain, wind, and snow from causing harm.
Flash Furniture Nantucket Garden Set
With the Flash Furniture Nantucket Garden Set, you can have lunch on the patio, rain or shine. A vast umbrella keeps the rain off as you enjoy sandwiches, beverages, or your morning cup of coffee outside on Nantucket. The chairs' breathable mesh backs will keep you cool even on the warmest days as the sun travels across the sky. Angle the tiltable umbrella to keep the sun out of your eyes. It's a delightful, modest garden set that you'll fall in love with right away.
Conclusion
Something is appealing about the thought of converting a portion of your yard into an outdoor family room for two or three seasons. It's unquestionably less expensive than adding a new room to your house. Who needs barriers in the first place? Living in the open air has a "green" appeal. It reconnects you with nature, which you can manage with a squirt from a bug spray can or a flick of the garden hose.
You will most likely search for outdoor tables, sofas, and tables with the same qualities that you value which are: durability, style, and comfort. Transitioning to outdoor life necessitates a careful reallocation of resources. Suppose you're furnishing an outdoor living space this season, buying comfortable. In that case, long-lasting furniture might be the difference between staying out on the patio for a while and coming inside after a few cramped, unpleasant minutes parked on a cheap patio chair.