==================
A Caveat and Affiliates
First off, a little caveat: within my articles you will find affiliate links, meaning if you buy them, I get a small commission. Your cost is not affected. In addition, I am an Amazon Associate and I earn from qualifying purchases on Amazon.
And yes, if I say that I recommend a product here, it means I truly believe it is a good product. I refuse to recommend any product that I have not researched and believe to be a good value.
Even better, I provide you with a very clear picture of the product, it's use, and the probable value.
Earning your trust is important to me. I run this website myself and the commissions and donations help support the site.
Sound reasonable and fair enough? Let's continue to the article.
==================
7 TOP RATED GAS GRILLS UNDER $500
Buying a gas grill can be difficult, especially if you have never bought one before. For new grillers, gas grills are a great place to start, and they also make a significant improvement in their cooking. Gas grills are easy to use, monitor, and provide enough space to serve the whole family.
Gas grills are much less messy than charcoal grills, and they allow you to start cooking in minutes rather than the hours or days that charcoal or wood-fired grills need. These grills can be as quick to control as a stovetop while also supplying smoky flavor from vaporized drippings. There are plenty of options available at a fair price point, ranging from small to big.
However, if you don't have a lot of money to spare on a high-priced gas grill, we have compiled a list of top rated gas grills under $500 that will help you achieve your grilling goals without spending much money.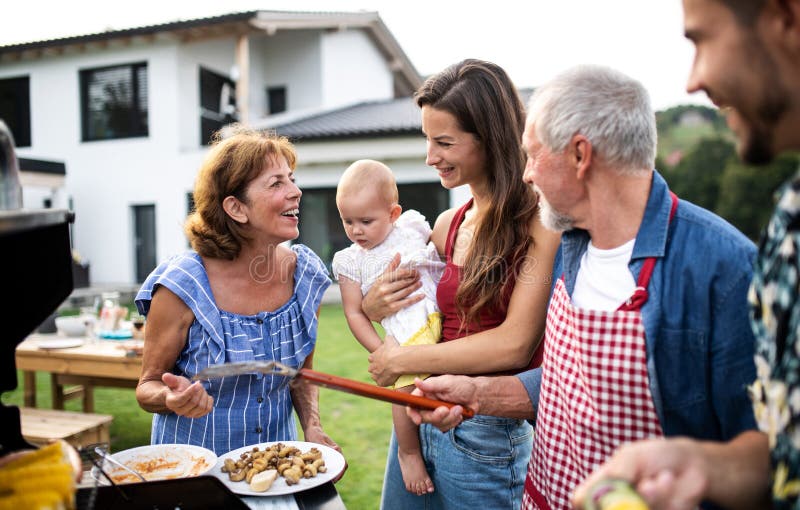 Why are gas grills important?
The most popular type of grill is a gas grill. Gas grills are perfect because they give you a lot of control over the cooking temperature, plus they light up with a button, heat up fast, and are simple to clean. It's the go-to option for no-fuss grillers who plan to grill regularly. However, it would help if you had a propane tank or natural gas line to use your grill.
Types of gas grills
Before you go out and buy a gas grill, you should first understand that there are two kinds of gas grills:
Gas grills with propane tanks are usually smaller and more compact, but the tanks must be replaced occasionally.
Natural gas grills need a separate line, which can link to your home's natural gas supply.
Benefits of Top-Rated Gas Grills Under $500
It's no wonder that gas grills are the most famous choice among backyard grillers, considering their various benefits. While they are pricier than charcoal grills, they offer conveniences over their budget-minded cousins.
A worthy gas grill will last for many years and provide you and your family with many happy memories, so spend as much as you can and buy one that will last the longest.
When compared to a barbecue grill, there are numerous advantages to using a gas grill. Gas grills offer multiple advantages.
Gas grills excessively heat up quickly. The fact that you don't have to wait for charcoal to heat up is an essential advantage.
Gas grills are simple to use. You turn them on when you get home, and they're good to use.
Gas is usually less expensive than charcoal.
It's a lot easier to clean up. There are no more ashes to do with after that.
You may convert your propane to natural gas using an adapter kit for even more convenience.
Buying guide for top-rated gas grills under $500
Below are several factors you should consider before buying a gas grill.
1.  SIZE
Gas grills come in various sizes and types, ranging from small, lightweight grills for camping to massive built-in units. The number of people you'll be cooking for and the amount of space you have to decide which grill size is best for you.
A grill with at least two burners makes for better temperature stability and versatility. The most critical measurement when determining scale is surface area, which measures square inches. For the most part, a 450- to 500-square-inch grill would suffice; these versions will cook up to 24 burgers at once.
2.  BTU
BTUs, or British Thermal Units, are a popular means of calculating a grill's heat output. It's a number that shows how much heat the grill can produce over the grilling surface.
BTU is a test of gas intake and how much heat a grill can produce, but it isn't a good indicator of effectiveness. Instead, look for a grill with a wide temperature range—premium versions could have infrared burners that can reach temperatures of 700°F or higher.
3.  Features
Before purchasing a gas grill, it is crucial to understand the features. Even though they aren't needed, they provide excellent and simple cooking times and added versatility and convenience.
For indirect cooking, use a gas grill with an electric starter and a removable upper cooking grate (ideal for buns, veggies, and significant cuts of meat). A propane gauge is handy. A side burner is also functional, but it is often underutilized. Built-in LED lighting and wireless temperature sensors are among the premium features.
4.  Fuel
Gas grills will operate on propane, natural gas, or a combination of the two. For the most part, we prefer propane gas grills because they are more portable and easier to use. Only tap your natural gas line if you have to grill multiple days a week, have an integrated alternative or be sure that you will not move it to another place.
5.  Material
Material is another crucial factor to look for while purchasing a top-rated gas grill under $500. Stainless steel construction provides the best environmental security, but regardless of which unit you want, you'll still want to invest in a grill cover.
6.  Safety
First and foremost, aim for a durable barbecue grill. You don't want one that looks like it might topple or collapse down at any time; you want one that can support your weight. Always read the manufacturer's manuals before using a new grill; they'll give you the most details you need to use the grill safely.
7.  Warranty
The warranty is the most crucial aspect. If we are about to purchase something, we intend to keep it for a long time. However, if anything goes wrong, it's a good idea to get a manufacturer's warranty, so you can patch all of the components.
7 top-rated gas grills under $500
Below are the7 top-rated gas grills under $500. Let us have a review.
1)  Char-Broil Classic Gas Grill
Gas grills are usually more costly than charcoal grills, but this one won't break the bank. It lacks some of the frills seen on more luxurious ones, but it still does a fantastic job grilling steaks and burgers, and there's plenty of space for more. Many reviewers who live in smaller areas appreciate how convenient it is to travel while also providing enough room to prepare and cook food for a small crowd.
Grilling space
The porcelain-coated grates have 360 square inches of primary grilling area and 170 square inches on the convenient swing-away warming shelf, which will hold finished foods at serving temperature.
Number of burners
This grill has three burners with a combined cooking capacity of 30,000 BTUs for excellent searing or low-and-slow cooking for ideal barbecue ribs. Two metal side shelves contain sauces and bowls, and the two wheels make it convenient to move the grill to the optimal grilling spot.
The grill's style isn't mainly "wow," but it's practical and valuable, and as someone who enjoys grilling but doesn't need a lot of hassle, that is ideal for us. The grill has three knobs on the front that power three individual burners and two metal shelves on either side that provides prep space and feel very durable.
Pros
Compact
Easy to move around
Cons
Food can stick to grill grates.
2)  MASTER COOK 3 Burner BBQ Propane Gas Grill
Master cook is our next choice of the top-rated gas grills under $500. Master Cook 3 Burner BBQ Propane Gas Grill is the style for you to spend as little money as possible when getting the maximum performance.
Number of burners
With three burners delivering 30,000 BTUs of heat and two folding side tables, it's a reasonably traditional gas grill style. It has 339 sq. inches of cooking area and a warming shelf. It's easy to bring together, and at under $200, it's one of the best BBQ deals around.
Design
The firebox and lid make up of steel that has been porcelain-coated to survive nature's harsh elements. The shroud makes of stainless steel, which is always a bonus. Even so, if you wish to keep your grill protected and functional for more than a few years, we suggest storing it properly on rainy days and when you are not using it in its entirety. Typically, merely placing it in a protected position with just a cover is necessary.
Moving mechanism
The wheel mechanism is also a fantastic element. It helps with transportation because this grill runs on propane, but as long as you bring a propane tank, you can do it anywhere.
Pros
Multifunction and practical
Beautiful silvery metal gloss
Cons
No cons as such
3)  Kenmore PG-4030400LD Gas Grill
The Kenmore 3 Burner PG-4030400LD Gas Grill is an excellent choice for smaller spaces, such as a patio or balcony, where you want the benefits of a stand-up grill but doesn't have much room. Its smooth shape allows it to fit into small spaces.
Number of burners
Its three burners produce 30,000 BTUs of heat and have a primary cooking area of 533 square inches, enough for a whole minor league team's worth of burgers! The Kenmore features attractive powder-coated shelves that build a stunning look with plenty of toughness combined with its stainless steel construction.
Side shelves
When folded down, it has folding side shelves, making it much slimmer. Moreover, a tool hanger includes on the frame for added storage ease. A lid-mounted thermometer and electronic ignition round out this narrow grill's outstanding features.
Heating zones
There's enough space between the individually operated burner components and the porcelain coated main grill grate to create two distinct heat zones. You need to turn off the middle burner feature. Then you can choose between high and low heat on one hand.
Pros
Visually attractive
Designed to be durable
Large grill grates
Cons
4)  Magma Products Newport 2 Infra-Red Gas Grill
The Newport 2-gas grill is our last top-rated gas grill under $500. First and foremost, it constructs in the United States, which we think is fantastic.
Design
It has a beautiful appearance and constructs to very high-quality specifications. Moreover, make of exclusively quality mirror-coated stainless steel.
Weight
Second, it's small, weighing about 20 pounds. It also has foldable legs that make it convenient to fit in a storage compartment without taking too much space.
A dynamic combustion mechanism, which keeps the grill lit even in strong winds, is another aspect that makes it ideal for marine use. You can also look at the meat without opening the lid and wasting precious heat thanks to the tempered glass-viewing pane.
Infrared buildup
This infrared grill performs admirably on many fronts:
It's easy to use.
You can cook food well.
You can take almost anywhere a cooking surface is needed.
It still lacks holding handles, so make sure it's cool before attempting to pass it.
Pros
When not in use, it is simple to store.
It is lightweight, compact.
Cons
No cons as such
5)  Cuisinart CGG-7400 Propane Gas Grill
For decades, Cuisinart has been synonymous with high-quality home cooking appliances. They've taken their reputation for value and construction efficiency to the world of outdoor grills in recent years. The Cuisinart CGG-7400 Propane Gas Grill is one of them.
Material
It's built more out of commercial-grade stainless steel. As a result, you won't have to think about rusting and deterioration, leading to certain gas grills' premature death. Moreover, it also adds a dazzling sparkle to your grill.
Grill side tables
There are two wide side tables to accommodate prep and serving platters, and the stainless steel cover has a built-in thermometer that is very precise. A small bottle opener also integrates into the left-hand rack. For improved stability, all of this combines into a cart foundation with a sturdy face. It has two feet and two wheels, allowing it to be rolled to the side while not operating. It's beneficial for homes with a small deck or patio.
Grilling area
The main grill grate has a cooking area of 458 square inches. The added porcelain covering on the warming rack adds 165 square inches. The Cuisinart CGG-7400 has a total of 670 square inches of grilling area. It is more than enough to feed a family of four or even six people on the grill!
Pros
Four independently burner elements
Cons
6)  Char-Griller E3001 Gas Grill
Char-E3001 Griller's Pro has a well-thought-out architecture. It's at the upper end of the entry-level grilling market, but it has a lot of the features you'd see on a mid-to a high-end gas grill.
Material
There are two stainless steel propane burner components in the left-hand side rack and a flip-top burner. A single AA battery drives the burners, which are all ignited by a built-in electronic igniter.
Grilling performance
The Char-Griller E3001 Pro is a top-of-the-line entry-level grill that can do most of what you want and expect. Anything from hamburger patties to steaks to chicken breasts is quick to cook. The dual chimneys are a sweet touch that helps with internal heat management as well as aesthetics. The rounded lid is also tall enough to accommodate more high foods, such as the iconic beer can chicken. Within, there's still enough space for two, if not three, broiler-fryers.
Grilling area
The main grill grate on the Char-Griller E3001 Pro is 438 square inches.
Pros
Cast iron grill grates
porcelain coating
Cons
7)  Pit Boss Grills 75275 Stainless Steel
Pit Boss Grills 75275 is the last one in top rated gas grills under $500. It is highly well-liked by the press. Users can quickly meet their specifications since they are compact and foldable. No other grill has a temperature range as comprehensive as this, ranging from 400 to 700 degrees Fahrenheit. Moreover, it quickly heats up and maintains the temperature for a long time.
Temperature control
 Unlike the rest of the Pit Boss grills, the 75275 is the strongest in temperature control. Just a few grills can reach temperatures of 400-700 degrees Fahrenheit. Most grill models fluctuate the fire, but this never happens with the Pit Boss model.
Affordability
Affordability is the essential feature of any appliance. You'll be ecstatic to find that the Pit Boss 75275 Grill is so cheap. No grill model provides as many comfortable features and dependable efficiency at such a low price as this one.
Pros
Good camping grill
Excellent stainless steel
Cons
Sometimes legs are not perfectly aligned.
Conclusion
Barbecue parties are a joy with a gas grill. And non-techies can find it easy to use. However, choosing the right gas grill is a challenging task. We recommend you opt for our top-rated gas grills under the $500 mentioned above. You will feel satisfied after picking from our top-rated gas grills list and will enjoy your grilling experience.
Read More
6 Types of Outdoor Grills For Best Barbeques
Top 10 Gas Grilling Tips and Techniques
How to Cook on a Charcoal Grill
14 Small Backyard Design Ideas
Low maintenance backyard plants