==================
A Caveat and Affiliates
First off, a little caveat: within my articles you will find affiliate links, meaning if you buy them, I get a small commission. Your cost is not affected. In addition, I am an Amazon Associate and I earn from qualifying purchases on Amazon.
And yes, if I say that I recommend a product here, it means I truly believe it is a good product. I refuse to recommend any product that I have not researched and believe to be a good value.
Even better, I provide you with a very clear picture of the product, it's use, and the probable value.
Earning your trust is important to me. I run this website myself and the commissions and donations help support the site.
Sound reasonable and fair enough? Let's continue to the article.
==================
Spring is one of those special times of the year where the weather is perfect for spending time outside. The days are longer and warmer, and there's something in the air that just makes you happy to be alive. What better way to take advantage of this wonderful time of year than by sprucing up your patio decorating ideas with a few new decorations?
Spring Outside Door Decorations Ideas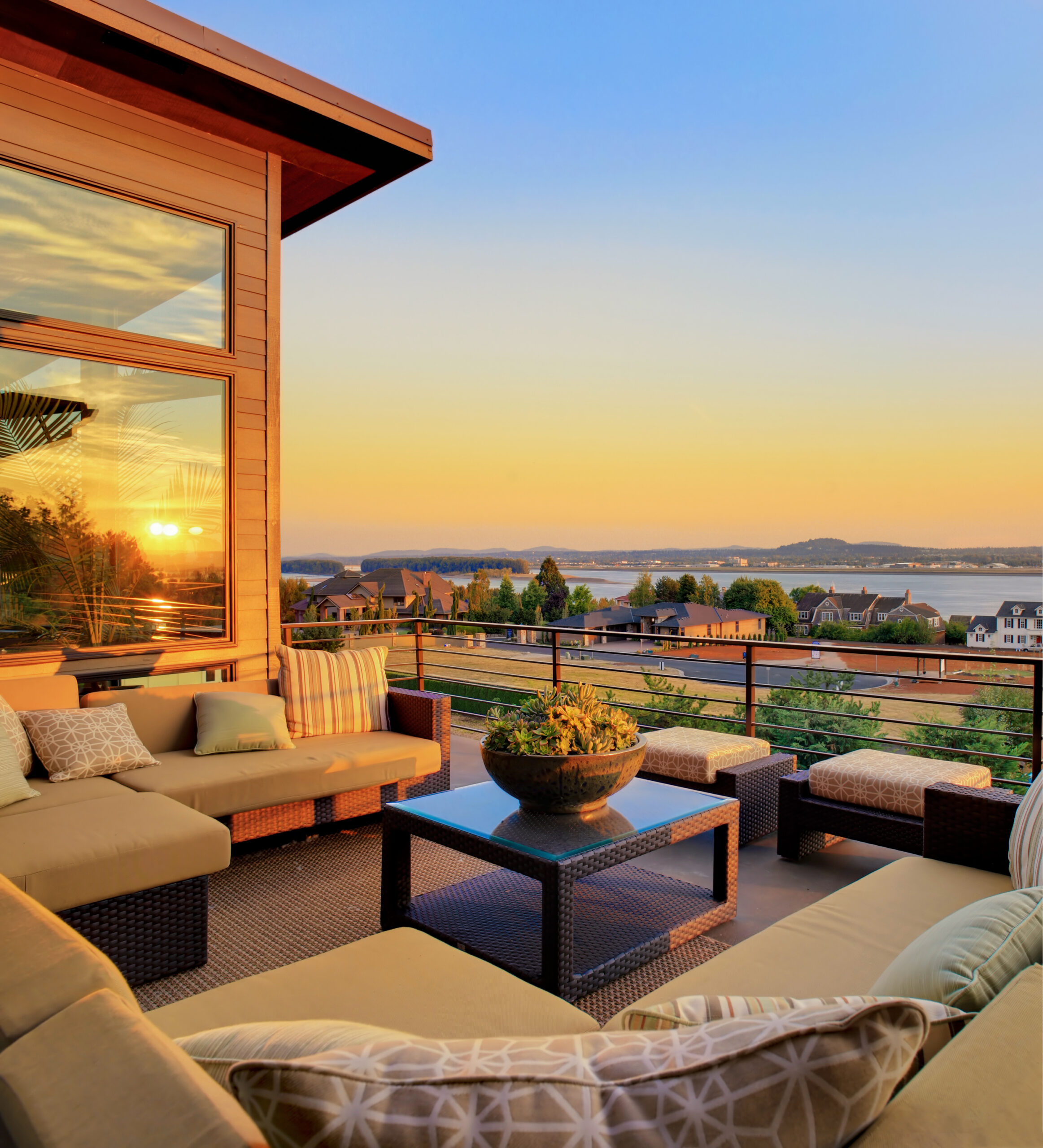 Here are a few ideas to get you started:
1) Light Your Garden Up
One great way to make your patio more attractive is by adding lighting. If it gets dark early where you live, having lighting on your patio can help prevent accidents from poor visibility at nightfall. It will also allow you to enjoy your patio into the evening hours after dinner or other activities. There are plenty of affordable string lights available that you can use to decorate your patio. They come in various colors, shapes, and sizes.
2) Add Some Color
Another great tip for making your patio more attractive is by adding color. There are many different things you can do with colors. But one of the best ways is to add some flower pots or other planters that have bright flowers growing in them. You can dig up some beautiful blooms from your garden if you have one. Or, you can buy potted plants at a local nursery or home improvement store.
3) Create an Outdoor Living Room
If it's nice out during the day, consider creating an outdoor living room. You can do so by bringing out furniture like sofas, armchairs, coffee tables, etc., outside. If you're having a dinner party or spending time outside with family and friends, this can be a great way to keep the fun going. Even when the temperature starts to drop.
4) Plant Some Herbs
If you like cooking and you have room in your yard for it, consider planting an herb garden next to your patio. Your inner chef will thank you later when all of your favorite dishes come out tasting better than ever! Spring is also a good time of year to plant vegetables if you enjoy doing that as well (and many do). By taking advantage of the nice weather in spring, not only can you spruce up your patio. But you can also add some new functional things during warmer seasons when they're needed.
5) Get Out in Nature
One great way to get into the spring spirit is to spend some time outside doing activities that are more closely related to this time of year. Many people enjoy spending their weekends fishing, hiking, camping, and doing outdoor activities during the springtime. This is because it's just so wonderful being outside when the weather is warm and beautiful. If you're able to do these things or have family or friends who enjoy them, consider joining them next weekend. You may even want to check out some local parks or nature areas around. This way you can get some inspiration on how you can decorate your patio space this spring.
Spring Yard Patio Decorating Ideas
When it comes to the spring season, no one can be happier than the person who wants to decorate their yard for this occasion. During spring, you can create a romantic and bright environment that will bring a smile to your face every time you cross that place. There are different ways available for you to do so. But, first of all, there is something very important which you must consider before doing anything else.
You must make sure whether you need to plant new flowers or not because if not, then it would be quite useless. But if yes, then make your plan in advance. Because once it gets warmer outside, plants will start growing naturally and you may lose your chance of planting them correctly. You should take proper care while planting any type of flowers or vegetables.
Now when it comes to decoration, you can choose any color you like the most. This means that if you think bright colors are best for spring then go for it. But make sure to keep your surroundings clean while doing patio decorating ideas. Sometimes these colorful things may look odd when they stand on some green grass and garden flowers.
Mainly there are two ways of decoration which people generally prefer. The first one is to buy new colorful pots and other hardware stuff like stones, fences, and more.
The second one is to use different decorations like statues, paintings, etc., which you already own. For example, if you have a statue of an orange sweetheart bird in your backyard but don't know how to decorate it, then consider this option. This is because placing something beautiful also counts as decoration.
Hanging Door and Patio Decorating Ideas for Spring
Hanging doors are something that is always very fun to decorate. During spring, you can make your door more beautiful by choosing the right color for it. You may also place some flowers in front of it.
If you don't have any idea about how to do this, then consider hiring a professional person who has expertise in this field. Sometimes they might know better than you when it comes to these things.
Moreover, there are lots of online tutorials available which will help you even if you don't have much experience in hanging doors. These tutorials are very easy to understand and follow providing guidance from scratch till the end. You just need to watch them once.
Hanging doors are fun but at the same time, you must be very careful while doing so because safety is the most important thing in this regard. You can stay organized and keep all tools and equipment needed for hanging a door nearby. This will save your time as well as can assist you with preventing any type of accident that may happen during work.
Here are some tips:
1) Add Some Zest With New Tabletop Decorations
Everyone loves bright colors during spring. But there are many people who don't want to go so far from their old decorations. This is because they also want different things every year without spending too much money. In this case, choosing tabletop decorative items or artifacts is the best option. They are cheap and simple to decorate regardless of whether you want a classic look or something more modern this time around.
2) Decorate the Door Frame to Welcome Guests
In addition to using different hanging decorative items, you can also decorate your door frame. You can do so by painting it or adding some hardware stuff like a metal wreath. But make sure that whatever color you choose for this purpose should match your front door as well as other decorations.
3) Go for a Minimalist Approach
If you don't want much decoration but something simple, then going for a minimalist approach is also an option. This is best especially if you're living in an apartment and don't have any garden around it. Use fresh flowers along with colorful leaves and painted pots to do so. This will provide a beautiful natural touch to your place.
4) Spring Mantel Patio Decorating Ideas for Home Interior
Now this one falls in the same category as hanging doors, but people generally forget to do this. But if you want your home interior to look amazing and different during spring then go for this option as well. It's time to give your mantle a makeover with some lovely decoration stuff like colorful flowers, paintings, and more. Simply keep the surroundings clean while decorating. This way, it doesn't ruin the beauty of your home.
And lastly don't waste too much money on buying all these expensive items. Instead, just create them yourself at home by following simple tutorials online.
If you're looking for something extraordinary then remember that garden decoration you should not limit only to your home exterior. When you have a garden at your place then why not make it more beautiful and pleasant by adding some new items. Yes, there are many things available for this purpose also but you can also make something with your own hands if you're good at arts and crafts.
Outdoor Spring Planter Ideas
If you are a plant lover, then adding plants to your patio or garden can make it more beautiful and pleasant. If you're not having much space at your home for this purpose then you can also use planters on the corners of your exterior wall. This helps keep some potted plants. This is an amazing idea especially if you have kids because they will love it.
Moreover, there are lots of online tutorials available which will help you. This is best even if you don't have much experience in hanging doors. These tutorials are very easy to understand and follow providing guidance from scratch till the end. You just need to watch them once.
Hanging doors are fun, but at the same time, you must be very careful while doing so because safety is the most important thing in this regard. The best way of doing this is to keep the space open and use a ladder made of rubber-covered sticks which won't slip. If you're not sure about it then read articles online about how to manage this task properly because you don't want any accidents to happen.
More on Patio Decorating Ideas
Now if you are looking for some ideas which are just for your home exterior, then remember that there are many things available. But, still choosing something unique is very difficult. For example, if you have an old piece of furniture at home then try to find out what you can do about it. You'll be surprised after finding out all these things.
Another example is if you have had an old mirror frame lying in your basement or garage for years. Now, it's time to give it a makeover. You can do so by adding some new paint and painting over the old frame. After doing so, you can use it in your bathroom or bedroom for better results.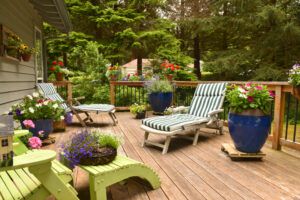 Now if you're also looking for some unique ideas which are suitable for all places then don't worry. There are many things available like candles, fresh flowers, and more. You just need to perform some simple DIYs at home following online tutorials. These will tell you how to do everything properly without wasting much time and money.
So these were some patio decorating ideas for spring that you can apply this season to make your place more beautiful than before. Just keep in mind that safety comes first while doing anything. With that, try not to be careless about it. Accidents may happen anytime anywhere, especially while working on heights with ladders, etc.
So try to manage all these tasks carefully by following simple tutorials available online which will guide you properly. And lastly, keep your surroundings clean while decorating so that it doesn't ruin the beauty of your home.
Conclusion on Patio Decorating Ideas
After reading this article you should have a good idea about how you can make your patio look better by applying different decoration methods. Patio Decorating Ideas for Spring is a great source of inspiration if you're planning to redecorate your space this season.
Read More: