==================
A Caveat and Affiliates
First off, a little caveat: within my articles you will find affiliate links, meaning if you buy them, I get a small commission. Your cost is not affected. In addition, I am an Amazon Associate and I earn from qualifying purchases on Amazon.
And yes, if I say that I recommend a product here, it means I truly believe it is a good product. I refuse to recommend any product that I have not researched and believe to be a good value.
Even better, I provide you with a very clear picture of the product, it's use, and the probable value.
Earning your trust is important to me. I run this website myself and the commissions and donations help support the site.
Sound reasonable and fair enough? Let's continue to the article.
==================
Get Best Trees For Small Backyard Spots
It matters to get the best trees for small backyard areas. Take note that most homeowners don't have enough space to have trees planted. So being careful about choosing what to accommodate is very important. Because of their usefulness, they are worth having around. Usually, they can make a patio attractive, relaxing, and private. That would be due to their colors, shade, and dense foliage. But not all trees or shrubs are small enough to fit in limited spots. Some grow quite tall while others get wider. Thus, whether you're an amateur or seasoned arborist, gardener, or plantsman, choose well. Having the right ones means making your yard a great part of your home.
Adding a few greens and other hues to your garden has its challenges. But at least there are options when it comes to choosing the best trees for shade in small backyard spaces. In this post, we'll give you a few examples of such trees. Included are tips on how to choose and take care of them. Hence, please read on for some practical gardening advice.
Check The Best Trees For Small Backyard Areas
Having a small section of your property for your garden can be quite challenging. You want to make the most out of it but know that it would be smart to have only the right things there. This means that filling your lawn with grass isn't a great idea. Planting more than enough trees could prove to be troublesome too. Thus it makes sense to have the best trees for shade in small backyard sections. With these, you have vegetation you can accommodate, preserve, and use to embellish. In this way, it's not surprising why gardeners worldwide recommend them.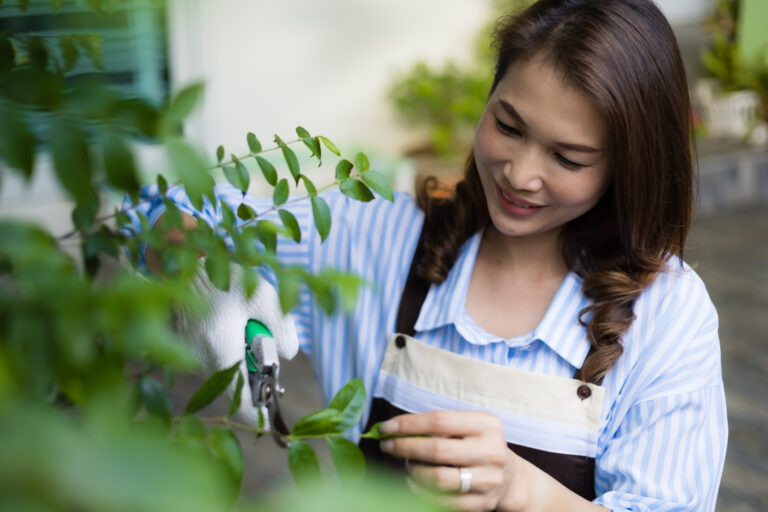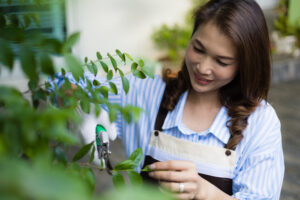 Here are some examples of trees that may be ideal for backyards with limited surface areas.
Royal Star Magnolia
Also called Magnolia stellata, this kind of tree or shrub can be an excellent addition to any patio. Reaching 10 to 15 feet tall, homeowners can have more than one of it around for garden decoration. As long as you can make it thrive, it makes a fine plant to grow because of its wonderful features. This deciduous shrub has many stems. It produces white but sometimes pinkish, fragrant flowers in the spring. Also, the bloom happens on its many branches without leaves and often lasts for only two weeks. Yet it does bring out small and elliptic-shaped and bronze-green leaves that are usually 2 to 4 inches. These turn darker before falling when autumn comes. Hence, because of its smell, the way it grows, and how it looks, it makes a fine tree in a garden.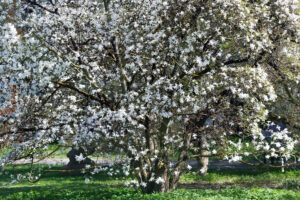 Many of them are the most gorgeous and best trees for small backyard spaces. They bloom with white flowers, have green leaves after, plus get tall and wide. But they are hardwood trees that demand moisture so they need constant watering. Also, they branch a lot so they must get some pruning in the middle of summer and early autumn days. They thrive in soil that is a bit acidic and hardy in zones 7 and 8. Growing them in pots is possible but they can manage in clay, loam, and sand. Due to their spreading and shallow roots, folks discourage placing them near concrete. They can destroy walkways and driveways and end up dying because of them. Still, with their natural design, they are worth planting on one's patio.
Venus Dogwood Tree
Hardy in zones 5 to 9, this dense hardwood tree can manage to survive low temperatures. Hence, it's a plant that can make it through winter conditions. Still, it can also tolerate moderate heat. With that said, it can grow in environments where there is a partial shade or full sun exposure. Yet, due to its shallow roots that expand parallel to the ground, it gets dry often. It's why it requires constant watering. Yet, due to its great features, many gardeners include it as one of the best trees for small backyard spaces. Thus, with the right conditions to make it thrive, you can plant this tree on your patio.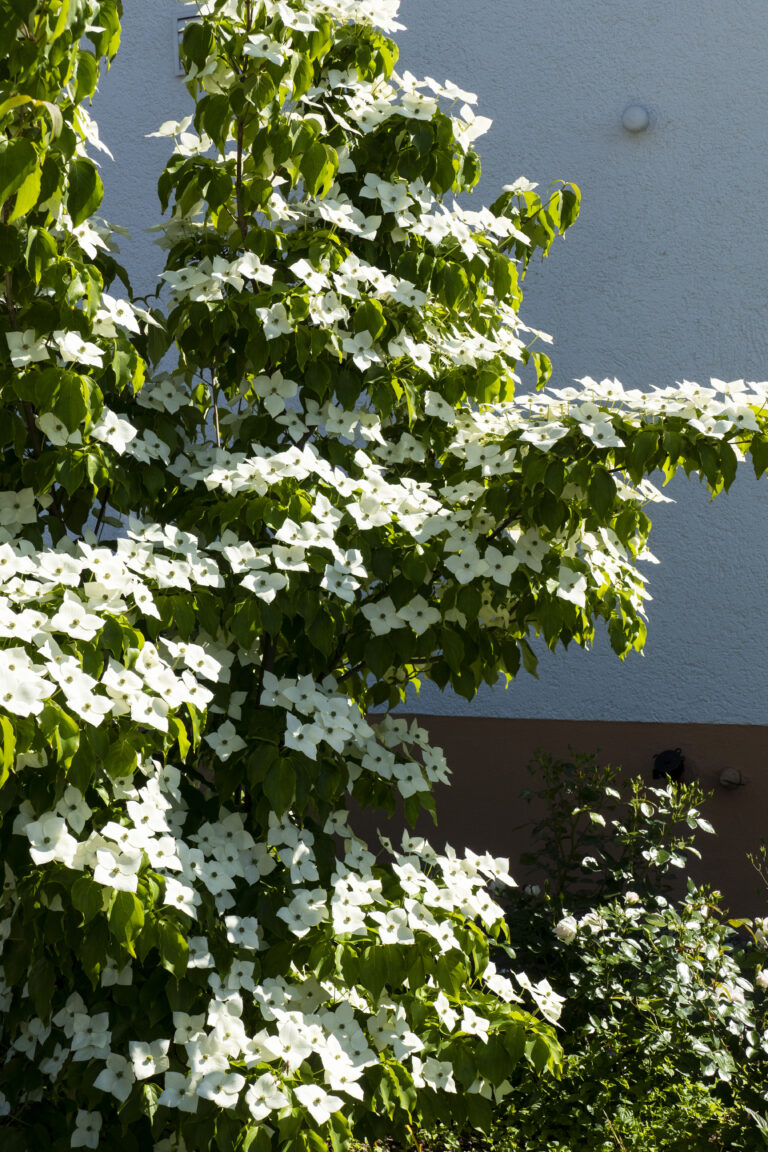 This tree tolerates shade but can grow 20 feet tall and wide or more. Because of how it grows, owners may need to trim its branches to manage it. Due to its dense and dark green foliage, it can be decorative and provide seasonal privacy. In the spring, it even brings about gorgeous white flowers. When fall comes, its leaves turn attractive with reddish or purplish hues. Plus, it doesn't have to be very deep when planted since its roots usually climb to the surface. So, with the way it is, it comes as no surprise why folks consider it one of the best trees for shade in small backyard spots.
American Holly Tree
For landscape privacy and beautification, homeowners grow this evergreen and hardwood tree. It's not even a mystery why it's part of the best trees for small backyard spaces. Being 15 to 25 feet high with dense, leathery leaves throughout the year, they can cover areas for privacy. Though poisonous to humans and some pets, its red berries or drupes make perfect decors. It has many thick and spiny green leaves on stiff branches that provide shelter and are superb to look at. Also, the tree even attracts a lot of birds and some squirrels and deers. So, with all its fascinating characteristics, it's clear why people are planting it. With batches of it, people can have the best trees for shade in small backyard areas.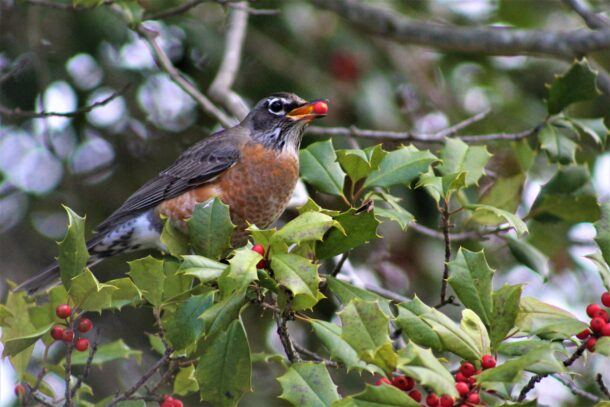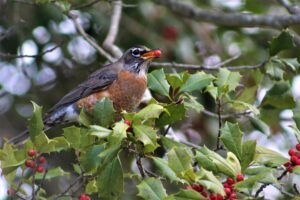 In most cases, it needs about 6 to 8 hours of full sunlight exposure. Yet it's the kind of plant that can withstand partial shade too. Like many outdoor hardwood and evergreen trees that can take extreme cold, it's hardy in zones 5 to 9. Also, being an evergreen plant, it doesn't lose its leaves during the winter. They don't even need constant watering and can tolerate occasional downpours and droughts. Being a resilient and large shrub, it can serve as a reliable and attractive ornamental tree. So taking care of one or more in your backyard is likely an awesome idea. It's pretty to look at and provides food for animals to make a yard an interesting place to stay in.
Zuni Crape Myrtle
Having a lot of it gives the best trees for small backyard locations. After all, it's a plant that has plenty of stems and branches with dense, colorful leaves and flowers. It's an awesome border plant that also gives seclusion and protection when blooming. Growing about 1 to 2 feet yearly and reaching 9 to 12 feet tall and 8 to 10 feet wide, it's a practical garden tree. In late summer, it produces thick or bushy, green, and glossy leaves. Such comes with light purple or lavender blooms too. So it grows fast, gets tall and wide, plus allows for an ornamental plant that helps with privacy.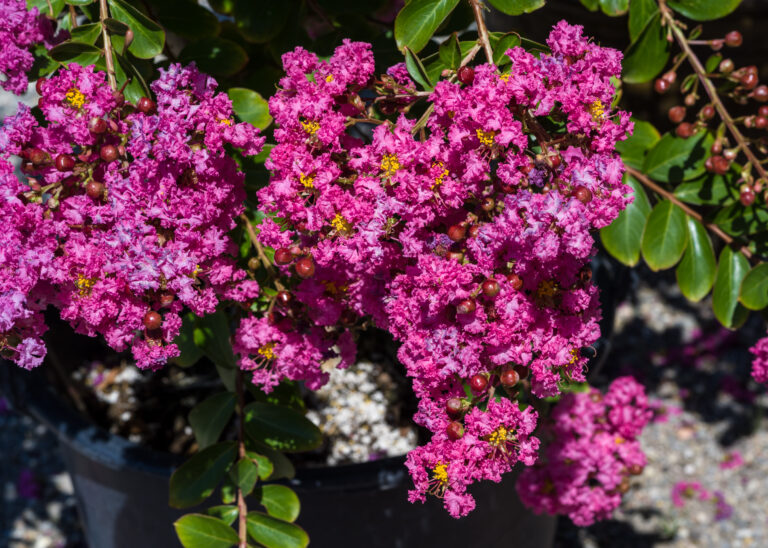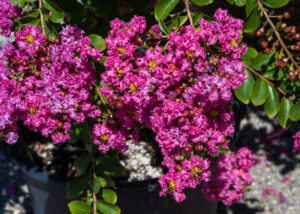 It has shallow and fibrous roots, so they might not be ideal in spaces with concrete paths. Yet it is fine with pets like canines. Even if this plant gets black sooty mold and other problems from time to time, it isn't difficult to care for. Spraying it with water and other simple solutions will get rid of unwanted things attached to it. Gardeners even use it to cover or beautify certain areas. Hence, including it on your patio allows for a useful shrub and versatile foliage.
Buying The Best Trees For Small Backyard Locations
When purchasing landscape trees, you have to consider more than the cost of buying plants. Take note that not all hardwood, softwood, evergreen, and deciduous trees are equal. Some are far better than others in design, maintenance, and functionality. Thus it pays to be careful when buying the best trees for shade in small backyard spots.
Whatever tree you'd choose, try to research its attributes. See what temperatures and know the watering it can withstand. Find out about its potting, trimming, and soil fertilizer requirements too. Still, see if you have enough space to accommodate it. That is while considering its growth from a young plant to a mature tree. Hence, there are quite a few things to take into account when buying small trees.
In Conclusion
We hope this blog helped you discover the best trees for small backyard spaces for your needs. Consider not only the size of your yard but also what types of plants you're likely going to manage to care for. Every patio is different and it's the same for small trees. See their unique characteristics to get what you can grow and use. There are many trees to choose from but there shouldn't be reasons to shy away from picking at least one. So research to discover which of the ones available may be ideal for your limited area.
We hope you find what plants are suitable to be your yard trees. That is while considering the space, climate, and other attributes of your home. If you have any questions or ideas to add, please don't hesitate to message us. Thanks for your time in reading and good luck with your garden.
Read More