==================
A Caveat and Affiliates
First off, a little caveat: within my articles you will find affiliate links, meaning if you buy them, I get a small commission. Your cost is not affected. In addition, I am an Amazon Associate and I earn from qualifying purchases on Amazon.
And yes, if I say that I recommend a product here, it means I truly believe it is a good product. I refuse to recommend any product that I have not researched and believe to be a good value.
Even better, I provide you with a very clear picture of the product, it's use, and the probable value.
Earning your trust is important to me. I run this website myself and the commissions and donations help support the site.
Sound reasonable and fair enough? Let's continue to the article.
==================
How to Make Dog-Friendly Backyard
We all love our dogs like family, so we naturally want to keep them safe and give them the very best. Since dogs like to enjoy the outdoors, it is essential to keep a dog-friendly backyard where they can eat, sleep, and play. Below, I've dug up different ways to help you make a dog-friendly backyard.
During the long, lazy days of summer, we all love spending time outdoors, and so do our furry friends. Even if your furry friend likes to stay inside the house, your dog sees your backyard as a giant playground where he can play, eat, sleep or frolic in the rain.
It's your duty to provide them with a safe and pleasant environment where they can do all this. You should also protect your dog from wild animals that might harm your dog and plants that might cause your dog problems.
Creating a pet-friendly backyard doesn't have to be too expensive. From yard fencing to ferns, there is a lot that you can do using inexpensive material and a bit of creativity. Moreover, as with anything, make sure that your backyard surface, grass, plants, and other products you are using are safe for your furry friend.
In order to help you create a pleasant and safe landscape for your dog, this guide covers every aspect of preparing a secure pet yard for dogs.
So, let's get started!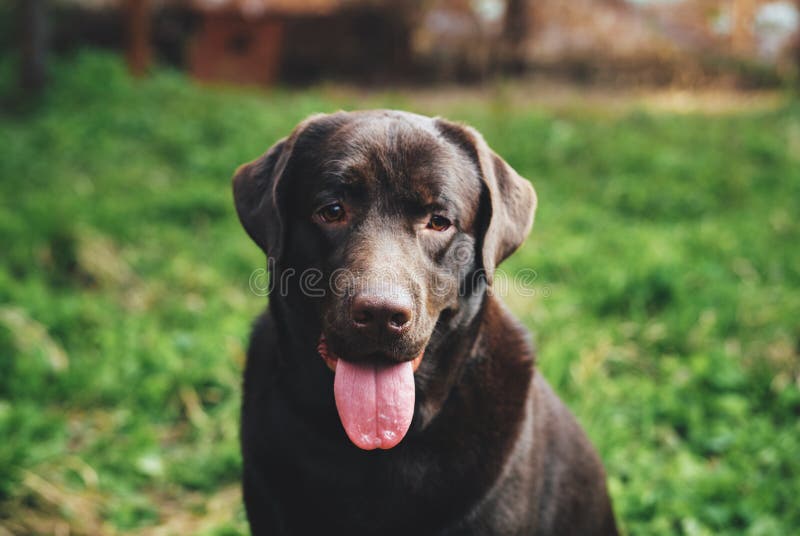 Dog-friendly Backyard Ideas
Here are some critical factors for creating a pet-friendly backyard for dogs:
Installing a dog fence is one of the top ideas for a pet-friendly backyard. Installing a dog fence is a way to protect your furry friend. Since dogs are naturally curious creatures and love wandering off, a pet fence is an excellent idea to provide your furry friend with a stimulating environment they cannot get indoors.
While a fence also enhances your landscape space, dog fences keep your pup in and other dangerous wild animals out.
With many lovely models available today, it is easy for you to protect your dog within the perfect perimeters while maintaining your landscape in the best possible style. From mesh designs to split rail and pretty picketing, you will have plenty of options to choose from.
A few dog fence ideas include:
Chainlink or Wire Fence
Wire or chainlink fence is the easiest and cheapest dog fence. However, these dog fences provide only a basic level of privacy and security. Your doggo will be able to watch out and communicate with those passing by. The best advantage of a wire or chainlink fence is that it requires very little maintenance.
Lattice Dog Fence
Unlike a solid fence, a lattice dog fence looks like a wood fence. It also allows more airflow and visibility. The basic structure of the lattice dog fence is similar to the one you'd built for the agricultural panels. They require a vertical and a horizontal beam for support. It is a better option for more significant landscapes that can support the fence's large feel and solid support.
Privacy Dog Fences
Are your considering building a fence that can contain your furry friend and provide you with increased privacy? Privacy dog fences are excellent as they tend to be taller than a regular fence. Because of their height, someone walking by will not be able to see over it.
While most private dog fences are wooden fences, you can choose the material of your choice. While building a privacy fence, you will first place the posts and then link two or four beams horizontally.
After that, you can mount slats to the beams in a vertical position. When mounting slats, make sure that they are reaching the two on either side of it. For adding some distinctive features, you may want to consider adding a decorative lattice trim at the top.
Avoid Using Toxic Landscaping Chemicals
The very first step towards creating a pet-friendly backyard is to avoid using toxic chemicals. Make sure the products you are using are safe and non-toxic for your dog and pets. In case you use pesticides, insecticide and herbicide industries are trying to introduce safe alternatives.
So, it's up to you to research lawn chemicals and opt for the safe and beneficial one. Do you want a perfect green lawn? Is it okay if your yard has less turf with more natural, hardscaped areas to keep your dog safe? These are the factors you should consider first.
According to pet studies, there are tens of thousands of flowers and plant species, but only a few of them are harmful and poisonous for your pets. So, when creating a pet-friendly backyard for dogs, make sure to research what flowers are toxic for your dog and what plants you should avoid.
To help you out, here is a list of some common toxic and poisonous flowers and plants that you should avoid:
Autumn Crocus
There are two species of autumn crocus plant: one blooms in the spring while the other blooms in the autumn. While the spring autumn crocus is more common, they can cause gastrointestinal problems, diarrhea, and vomiting.
On the flip, the autumn crocus is highly poisonous and can cause extreme gastrointestinal bleeding, vomiting, or liver and kidney damage.
Cyclamen
It is a seasonal flowering plant. The roots of cyclamen are truly dangerous for your pets. When ingested, the plant might cause extreme vomiting even death.
Azalea
Azalea belongs to the same family as rhododendrons. The plant can have severe effects on your dog or pet. Consuming only a few of its leaves can cause severe vomiting, diarrhea, and excessive drooling. Your pet may fall into a comma if you fail to provide immediate veterinary attention.
Kalanchoe
One of the popular flowering plants, kalanchoe is also a dangerous addition to your pet-friendly backyard. The plant can cause heart arrhythmias and diarrhea.
Lilies
There are several species of lilies, and it is essential to know the difference if you wish to create a dog-friendly backyard. Calla, Peruvian, and peace lilies contain a high amount of oxalate crystals that cause tissue irritation to the tongue, mouth, and esophagus.
However, the more fatal and poisonous lilies, such as Japanese show, Tiger, Day, Easter, and Asiatic lilies, are genuinely toxic to your pets. Even small ingestion of these plants can cause kidney failure.
Designating a potty spot for your dog is essential if you want to keep your landscape green but pet-friendly. You should know that the dog urine is grass killer unless you have a clover lawn. However, if a clover lawn is not an option, you must train your furry friend to use a designated potty spot.
In this regard, I recommend creating wooded, crushed gravel or small pebble areas because they can absorb the urine instantly. Some pet owners also use artificial turf in potty areas. The artificial turn can drain easy to clean and drains instantly.
So, regardless of what you go for, the key is to train your furry friend to use a designated potty spot.
Adding a water resource to provide fresh and clean water to your pets is essential for a pet-friendly backyard, especially during summer. While placing a bowl of water will do the trick, you may want to create a permanent water resource keeping your dog in mind.
Since dogs love running and playing in the water, a small pool, bubbling brook, or a running fountain is an excellent idea for a dog-friendly backyard.
Even though dogs love to bask in the sun, a pet-friendly backyard should have some shady and snoozing areas for cooling off. Getting a dog house is an excellent dog-friendly backyard idea. Dog houses are affordable and readily available. With different styles and designs ranging from classic and cozy to hella modern, you can get the one that suits your dog.
Another pet-friendly backyard idea is creating a tenting area or getting a puppy awning. Moreover, having a few dense trees is an option too.
Pet-friendly backyard Designs
Here are a few unique dog-friendly backyard design ideas:
Patrolling and protecting your home is your dog's instinct. If your pet loves patrolling your yard, he will wear paths in the grass. So, instead of preventing him from patrolling, you need to think creatively and encourage it by creating a polished and decorative pathway.
In this regard, you can use chunky mulch or round pebbles and start your path on the one your pet has already made. However, if you cannot spot a path yet, make one around the yard boundary or up against the fence. Moreover, when designing a path, make sure to create soft curves and avoid right angles.
Just like you want to provide your dog with a safe outdoor space for fun and exercise, it is essential to consider the surface of the dog yard. The best surface for a dog yard should be easy-to-clean and protect your pet from weather extremes.
So, dirt or grass?
Grass or dirt is the cheapest and easiest solution for a dog-friendly backyard. You will save installation and purchasing costs. Besides that, a few advantages and disadvantages of dirt or grass surface for dog yard include:
Both dirt and grass are comfortable for your pet and stay cool during summer.
A dirt or grass surface means it will be hard to keep your pet clean.
You will also need to ensure that there are no harmful weeds.
Here are a few options regarding surface for dog yard:
Synthetic Grass
You can use synthetic grass as a surface for the dog yard. It looks like natural grass and doesn't require much upkeep. Moreover, it is also easy to clean. However, for pet owners living in a warmer climate, using synthetic grass as a surface is not a good idea as it can become hot. Furthermore, using synthetic grass means you will need a considerable budget since it can cost anywhere between $% to $8.
Wood Flooring
Wood flooring is an excellent option to use on the dog run. Usually, these platforms are placed over rocks, concrete, or gravel for better water drainage. If you consider purchasing wooden flooring for your backyard, they will need paint or stain treatment that is pet-friendly.
Sand, Gravel, and Stone
Some dog owners use gravel, sand, and stone as their dog run surface. However, during hot weather, the surface can become very hot and uncomfortable for your pet. Moreover, it can also damage your dog's nails and paws.
Rubber Matting
Rubber matting is another option and is often used in pet daycare facilities. It is an excellent surface material to use for outdoor dog runs. Rubber matting is also very comfortable for your dog's feet. It is also easy to clean and can be shaped as you want.
Crushed Limestone
Crushed limestone is another option for creating a smooth surface for the dog yard. It is also hardy and can minimize the smell of urine because of its lime properties. Moreover, it drains well, and you can easily clean it with a hose. The best about crushed limestone is that it is an all-weather option.
If your furry friend loves ruining your landscape by digging it up, installing a sandbox is an excellent dog-friendly backyard idea to keep him out. You can fill it with sand or mulch and place it in an unused corner. Now, train your pet that this is the right place to dig.
Placing a glass dome peep on the fence for your pet is another fabulous dog-friendly backyard design idea. Glass dome pep will provide your pet with an outside view. It will also broaden their horizons and keep them entertained for extended periods when you are out. Moreover, a glass dome will also minimize breakouts and yard digging.
Another sensible addition and an excellent pet-friendly backyard idea is a dog shower. A dog shower is a perfect addition as it will save you lots of cleaning up indoors. Having a dog shower outside, you can encourage your dogs to play dirty and wild. Once they are hungry, tired, and happy, run your pet through the shower.
Creating a dog playing is another excellent dog-friendly backyard design idea. If you want to encourage your pet's playfulness, consider placing balance beams, tunnels, and jumps in your backyard. Just a trip to a hardware store, and you will be amazed at what you can do with just a little creativity.
For instance, if you want to make jumps, just attach some PVC pipes. Similarly, you can also consider yard games, such as brain-training toys.
Pet-friendly backyard Furniture
As pet owners, we all love spending quality time with our furry friends when we are at home. Having a pet and a dog-friendly backyard means you also want to choose pet-friendly backyard furniture. This helps you allow your Fido to join you outside without worrying whether they will ruin your patio furniture.
When looking for pet-friendly backyard furniture, keep these tips in mind:
Durable Materials for a Dog-Friendly Backyard
Can you keep yourself cool if your furry friend gets muddy and then shakes his self off to your outdoor sofa? That's why opting for furniture made from easy to clean and durable materials is essential. Some top pet-friendly backyard furniture materials include:
Resin
Resin is a straightforward to clean, and durable material. In case of any messes, you can spray down it with a hose. Using warm, soapy water helps to deep clean it. Moreover, the resin is scratch-resistant, which is a bonus for pet owners.
Metal
Purchasing metal furniture made from iron and aluminum is also an excellent choice for pet owners. The heavy-duty, dog-friendly backyard furniture is hard to jostle by your jumping dog. You can use a wax or protectant spray once a year to prevent rusting or scratches.
Wood
When you are looking for pet-friendly backyard furniture, wood is another wise option. However, I recommend getting wood furniture for the backyard if your pet isn't prone to chewing or scratching on it. Using paint and varnish helps slow the degrading process over time.
Get Easy-to-Wash Fabrics
Cozy backyard furniture mostly features comfy pillows and cushions. However, if you have a dog or pet, these materials can easily experience drool, dirt, and a mix of pet hair. Moreover, a potty incident could cause a serious mess and ruin your pet-friendly backyard furniture.
So, if you have a pet and still want to maintain a stylish atmosphere, get yourself easy-to-wash fabrics. Use removable covers for cushions and pillows.
Furniture Covers
When purchasing pet-friendly backyard furniture, make sure to opt for the one that comes with a fitted cover. This is an excellent option to keep your furniture protected from pet messes. You can encourage your pet to go out unsupervised without worrying about the furniture.
Conclusion
A dog-friendly backyard is a win-win. I hope these tips regarding pet-friendly backyard ideas will help you get started on creating a dog-friendly backyard so you can have more fun with your friend in an outdoor space.
Read More: