==================
A Caveat and Affiliates
First off, a little caveat: within my articles you will find affiliate links, meaning if you buy them, I get a small commission. Your cost is not affected. In addition, I am an Amazon Associate and I earn from qualifying purchases on Amazon.
And yes, if I say that I recommend a product here, it means I truly believe it is a good product. I refuse to recommend any product that I have not researched and believe to be a good value.
Even better, I provide you with a very clear picture of the product, it's use, and the probable value.
Earning your trust is important to me. I run this website myself and the commissions and donations help support the site.
Sound reasonable and fair enough? Let's continue to the article.
==================
Having a great patio set-up will encourage your family to spend more time outdoors and get that needed Vitamin D. If you want to keep your patio more private, especially if you live close to a busy neighborhood, this article will feature different privacy patios which you can use in your own space to create a private backyard.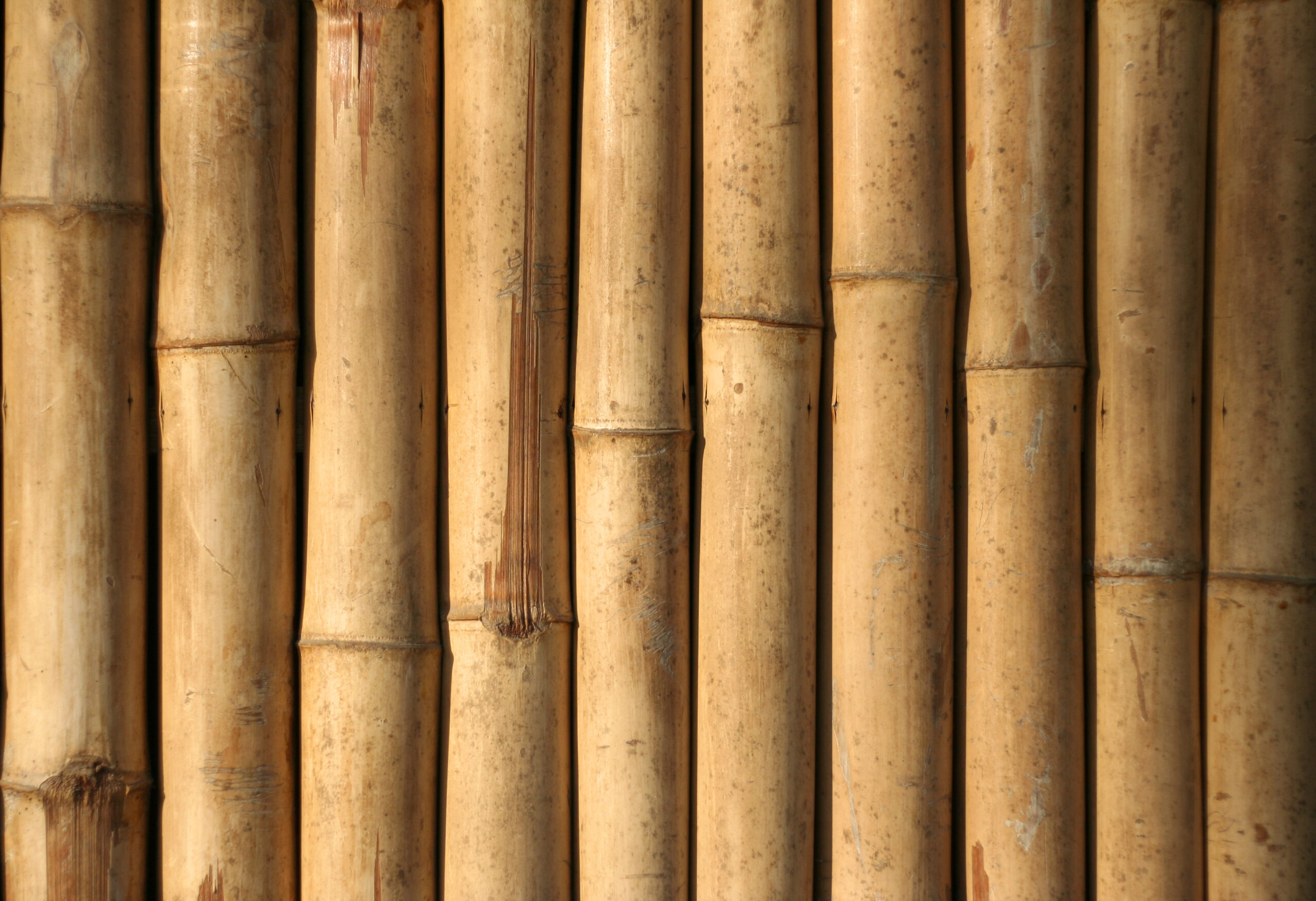 Bamboo – Bamboo is a great plant to use as a privacy fence since it grows fast and is easy to maintain. You can purchase bamboo from the store and re-plant them in your backyard to make things easier. If you want to know more about using bamboo as a privacy fence, this article provides an easy-to-follow guide. Another thing to note is that using bamboo as a fence can also add a beachy vibe to your backyard.
Kentucky Wisteria – This twining vine is a perfect addition to any backyard because of its beauty and fragrance. It gives your backyard a dreamy and whimsical feel when in full bloom. This plant requires adequate sunlight, planted in moist and well-draining soil.
Kentucky wisterias are also pleasing to the eye, creating a relaxing ambiance in your backyard.
Climbing Roses – Good luck if you want to use climbing roses as a privacy fence! Climbing roses thrive even in the poorest soil and can grow several feet per season. Before you plant your roses, you will need adequate support for them to grow. For an in-depth discussion on climbing roses, this article by thespruce.com will teach you everything you need to know.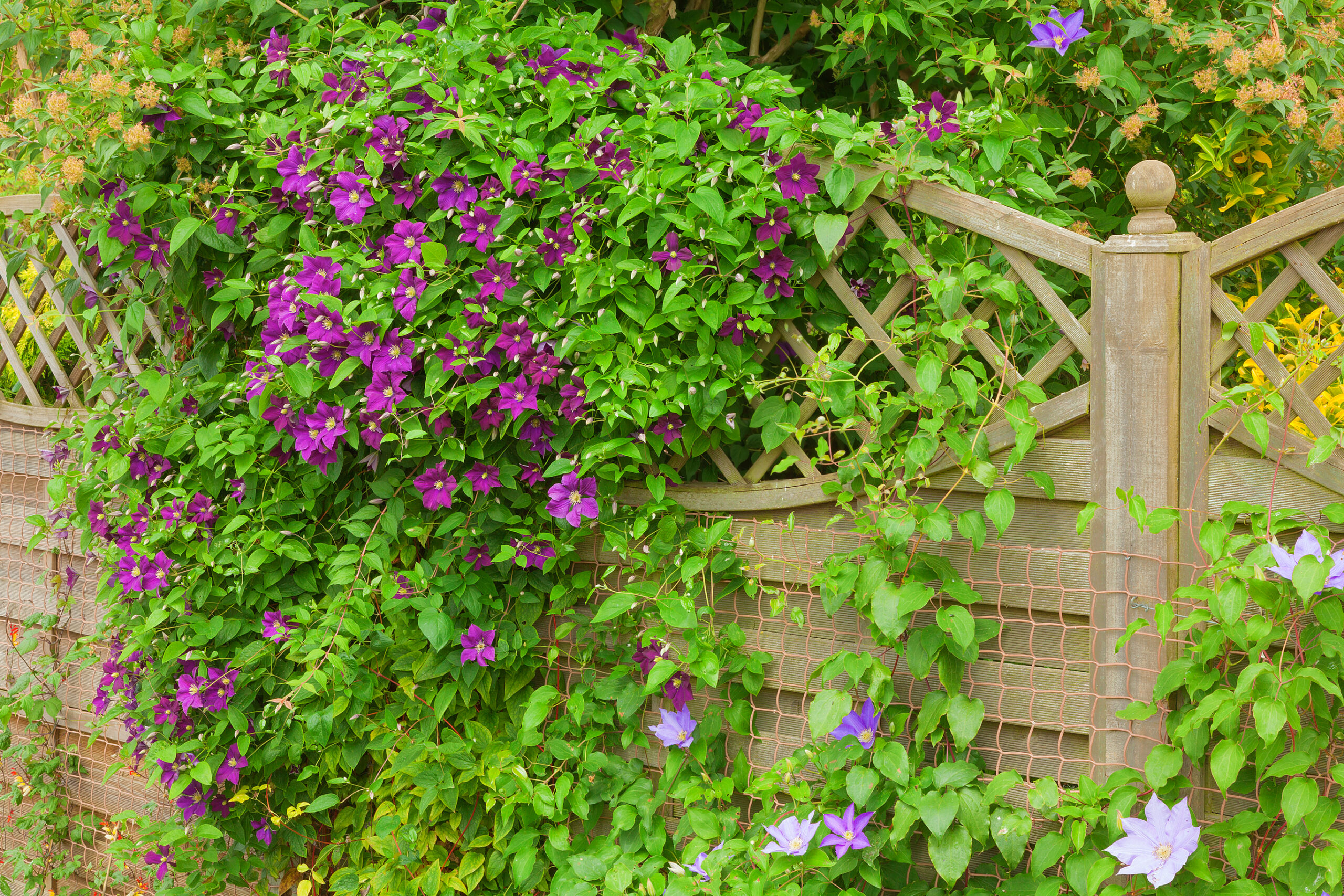 Clematis – Another beautiful plant you should consider for your privacy fences is clematis plants. Adding vines to your fences will provide a lovely addition to your backyard while also providing privacy. The vibrant flowers of the clematis plant create.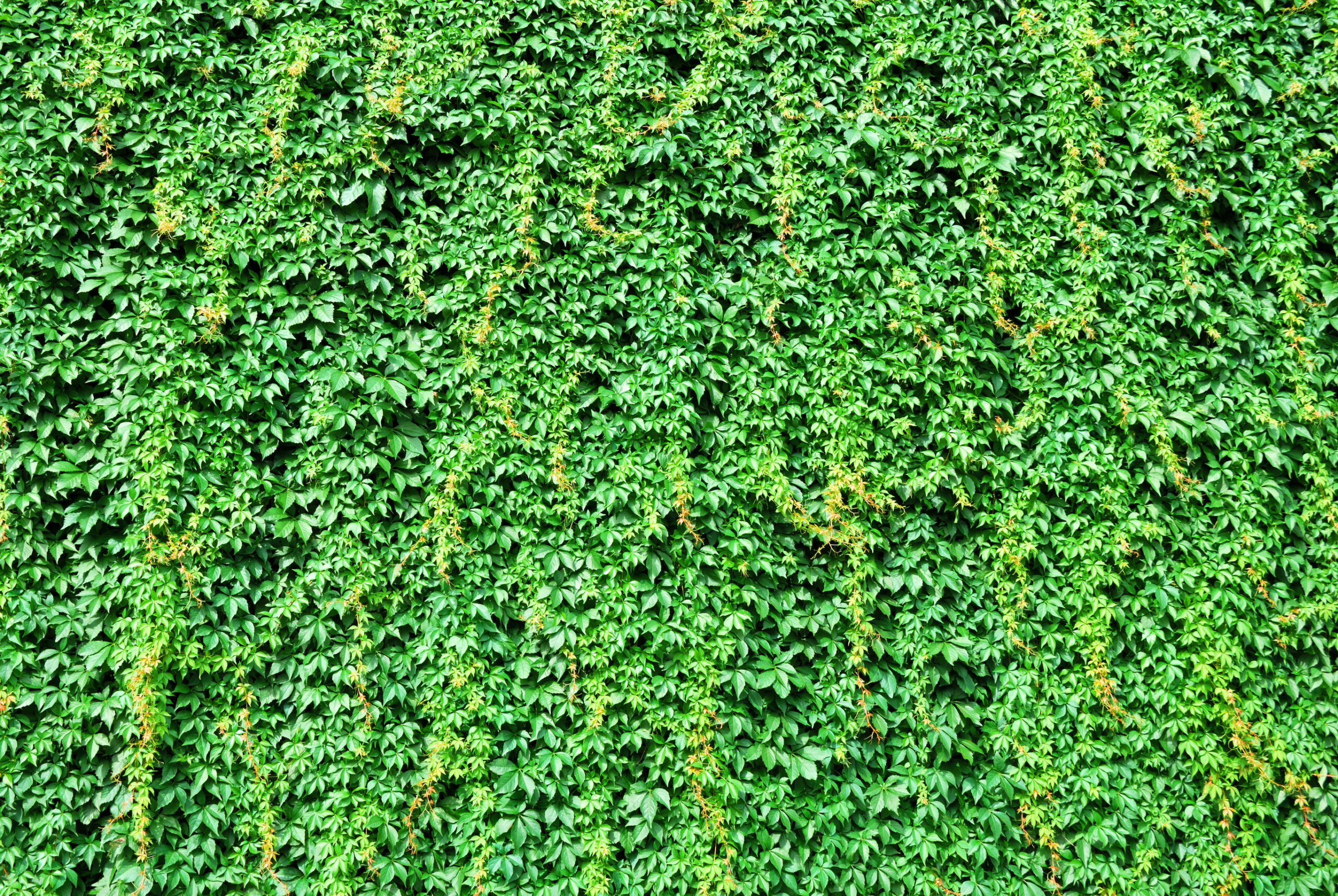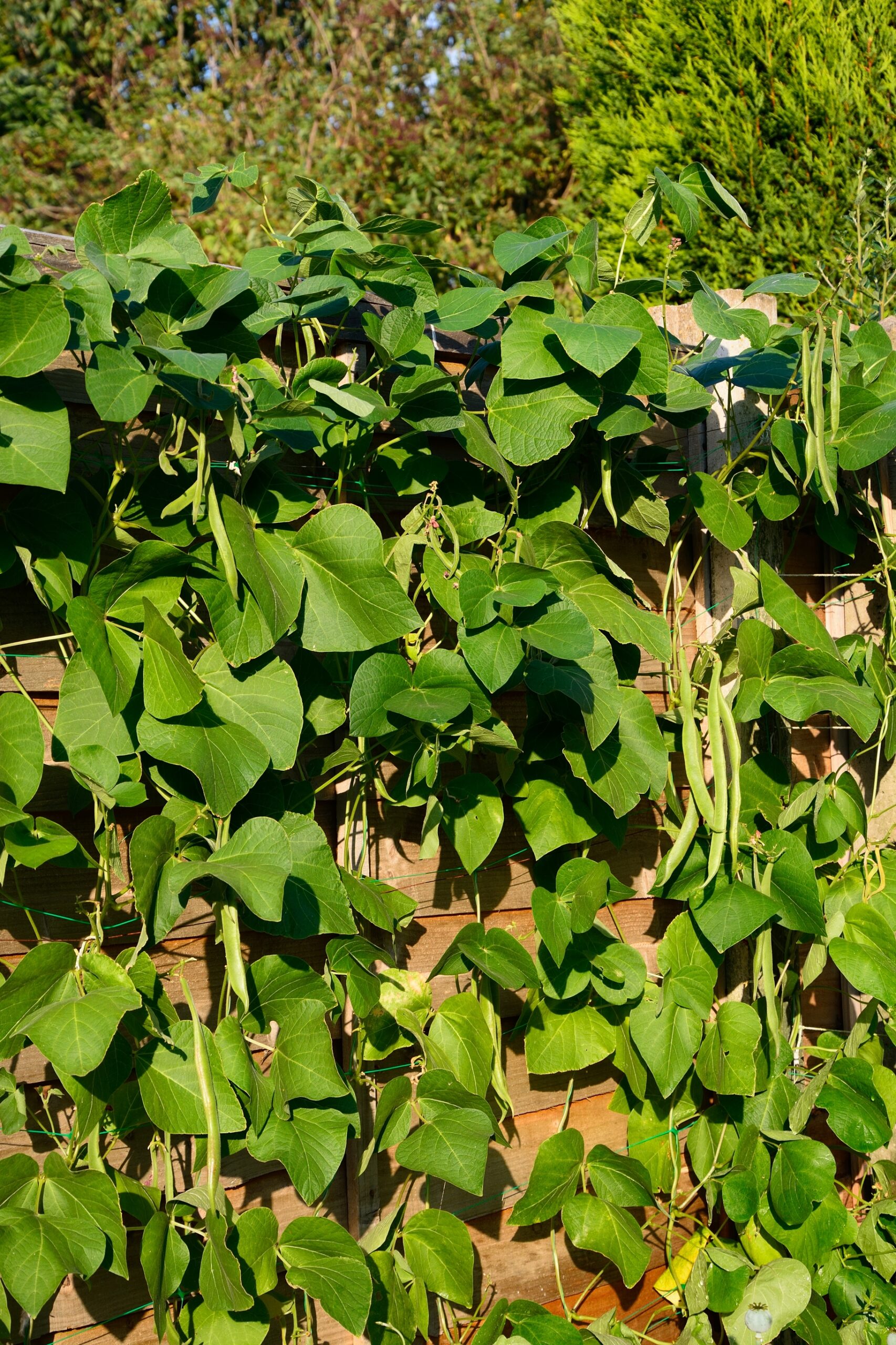 Runner Beans – Runner beans are an excellent choice for your fence since all you need is to twine the tendrils, and they can grow practically anywhere. Runner beans also provide a neutral background for your backyard with their dark green leaves.
Outdoor Privacy Screen for Patio
There are many materials to use for your outdoor privacy screen for patios, and listed below are the best materials for me:
Metal Privacy Screen
A metal privacy screen is a massive outdoor privacy screen for patios since it provides privacy and looks aesthetically pleasing to the eye. Some metal privacy screens also double as art, making your backyard secure and tasteful.
Wood Privacy Screen
Wood privacy screens are also a great option for a privacy screen since it is affordable and easy to do yourself. There are many wood options in the market so you will have an abundance of woods to choose from. Another thing that you should note when using wood as privacy screens is to remember to varnish your wood if you want them to last.
Curtains
If you need more money to create your private patios, using curtains is also a great idea. All you need to do is consider the height you want your privacy screen to be and buy something to hang your curtains. If you want to be more creative, you can also use your old curtains and dye them in different colors to make them more fun and refreshing to the eyes.
PVC Privacy Screen
PVC privacy screens are easy to make and can last long too. Making a PVC privacy screen might be a fun little project for you and your family during the summer. It's affordable to make and will also look good in your backyard.
To create a private backyard for your family, there are several things that you should consider.
Location
The first thing to consider is the location of your backyard. If you live where it constantly rains, there may be better choices than choosing a material made of wood. Especially if the wood chosen rots easily.
Budget
Another consideration is your budget. Some privacy fences cost more to build compared to others. For example, wooden fences are easier to find compared to steel fences. However, some wooden fences are easier to rot compared to, for example, steel fences.
Theme
When designing your backyard, you should also consider the overall theme you are going for. Do you want a rustic-looking backyard? Or do you prefer a whimsical feel? Knowing the theme you wish to have will help you narrow down your choices.
Size
An important thing to also note is the size of your backyard. If you only want to cover a portion of your backyard, privacy screens might be an option for you. While if you want to cover your whole fence, a solid board fence is an ideal option.
Privacy
An important consideration when choosing your privacy fence is the level of security you want to achieve. High fences provide better security and privacy but might not look good overall.
Different Privacy Patios:
Privacy Fences
Privacy fences are an ideal way to create a private patio without ruining your backyard's overall design. There are different kinds of privacy fences available, and some of the best I recommend are those made of solid board and vinyl.
Solid Board Fence
A solid board fence is usually made of cedar and redwood. Cedar is a great wood for a fence since it provides amazing resistance to rot. While a redwood fence is typically used in residential fencing because it is rot-resistant and insect-resistant.
Furnishing your wood is a great way to ensure that it lasts for a long time and maintains its beauty.
Plants for Privacy Screen
Another fan favorite for providing security on your patio is by using plants for privacy screens. Listed below are my top five favorite plants to recommend:
For Your Privacy Patios: Work With What You Have
Listed above are the different privacy patios from which you can choose. Always remember that when trying to create a private backyard, spending a lot of money is unnecessary if you don't have extra to spare. As mentioned earlier, you can dye old curtains to make your privacy screen without spending too much. I hope the
outdoor patio
ideas interest you and encourage you to create privacy fences.
Always work within your means and utilize materials you already have in your home to avoid unnecessary expenses. But if you have money to spare and want to go all out, several ideas for your privacy patios will work for you.
What are the benefits of having a privacy patio?
A privacy patio can provide a safe and beautiful space for you to relax and entertain guests in your home. A privacy patio can be designed with walls, fences, or trellises to create visual barriers that block out distractions from the outside world. With this extra layer of seclusion, you can enjoy more peace and quiet time away from noise and prying eyes.
How do I design a privacy patio?
When designing a privacy patio, it's important to consider the purpose of your outdoor area, aesthetic preferences, and how much natural sunlight you want to let in. You may also want to consider features like plants, furniture and lighting fixtures that will enhance the area's look and function. Additionally, boundary walls or fencing can help create an additional sense of privacy even outdoors!
Is there any way to make my privacy patio weatherproof?
Yes! Weatherproofing your privacy patio is easy and adds value over time by protecting it from adverse weather conditions. Depending on your material and location choices you may opt for staining or waterproofing sealants on wood surfaces or using products like concrete sealer on stone patios that will protect against water damage, fading colors due to the sun, dirt build-up, moss growth etc. Additionally adding awnings or covering fabrics over furniture pieces can help keep them looking newer for longer periods of time as well as shielding them from rainwater drips when not using them during inclement weather days!